INTRODUCTION TO RISOGRAPHY
INTRODUCIÓN A LA RISOGRAFÍA
Next date: 13 December (SOLD OUT)
45 €
To participate, write to hola@sonrisostudio.es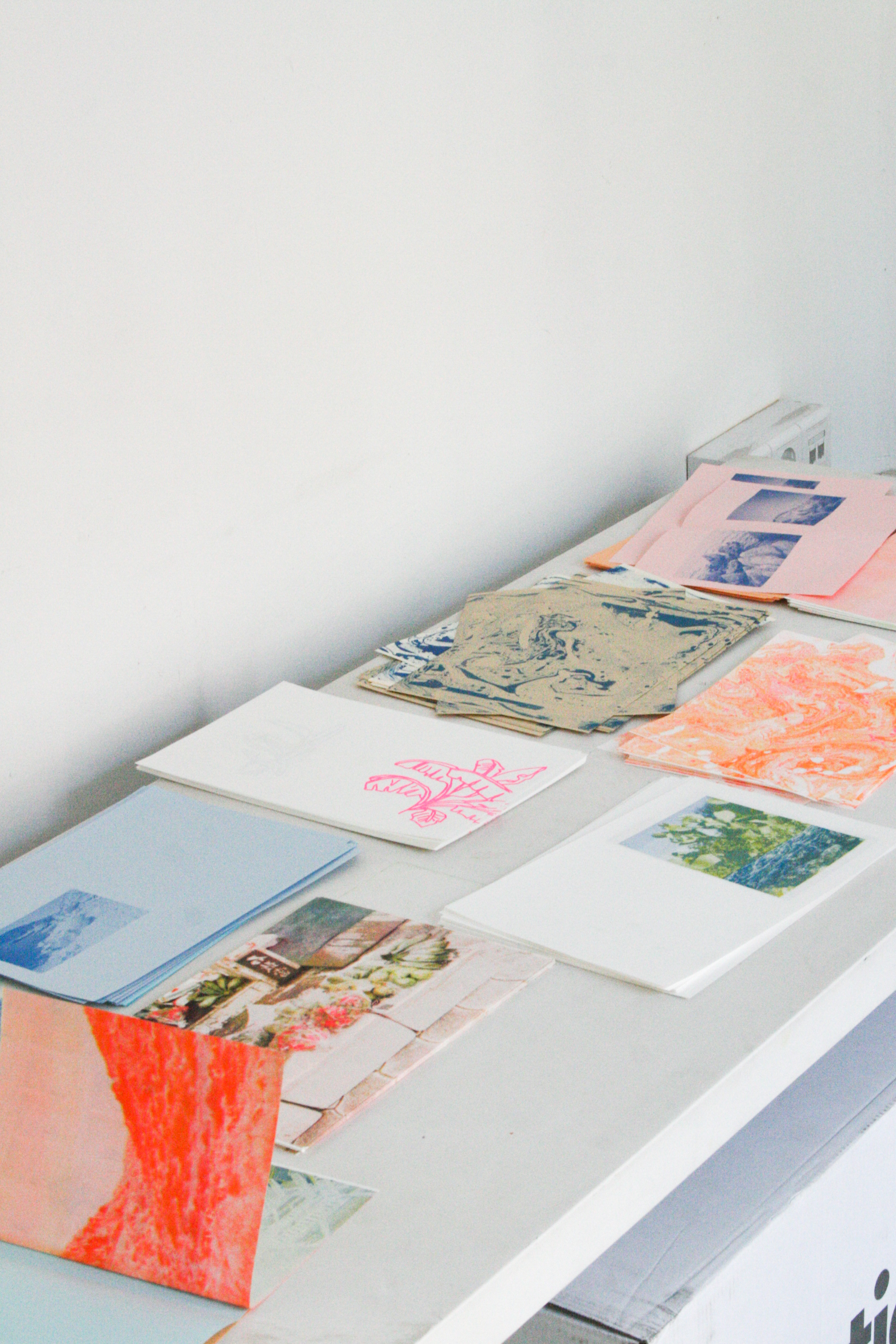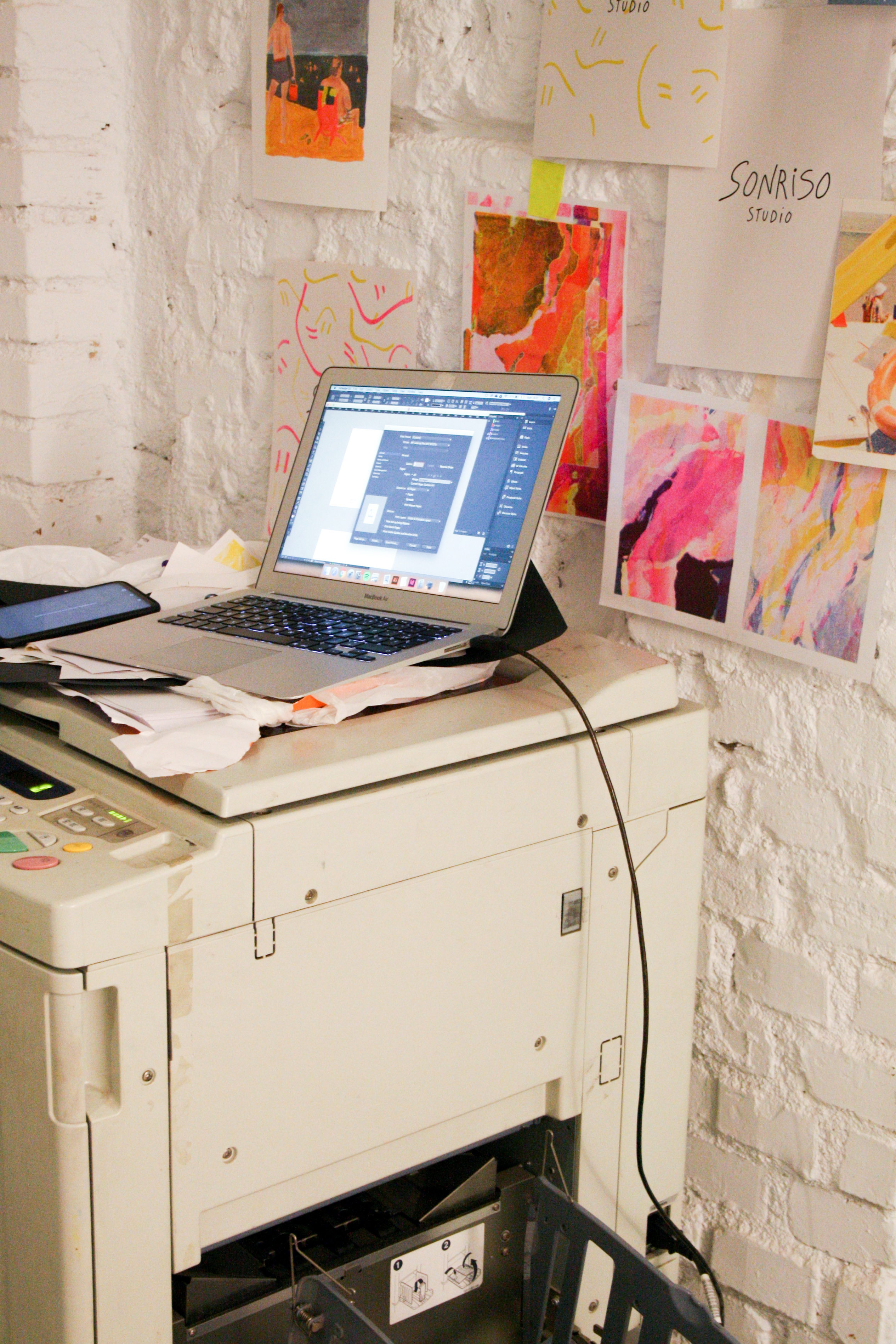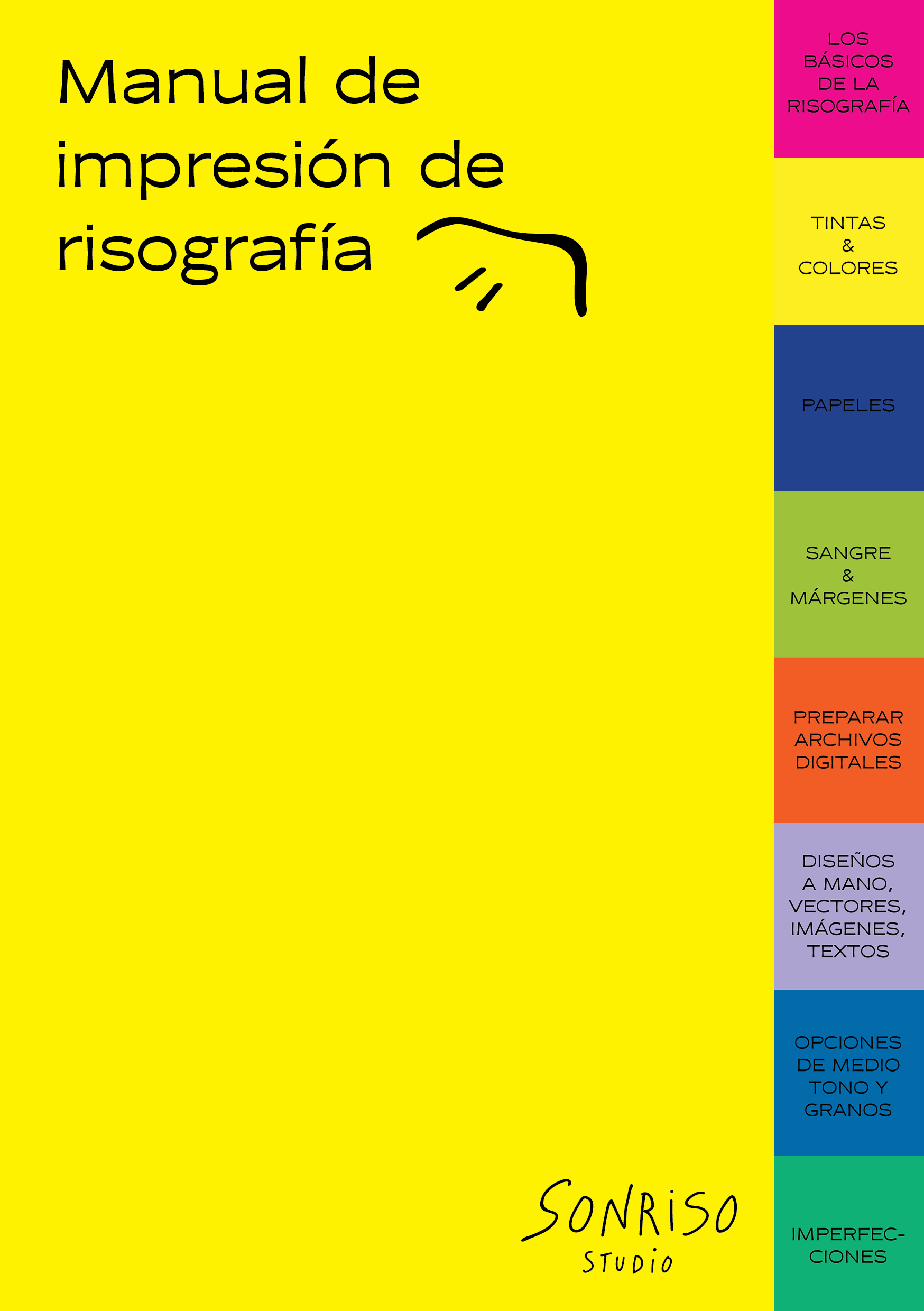 This 4-hour workshop will introduce you to the risography printing process and all the possibilities that it offers. You will learn how to work with the machine, as well as how to prepare digital files, how to think colours superimposition, what paper to use and everything riso-related while having good fun!!

You will also get to print your own design (10 A4 or 20 A5) in up to three colours.

The workshop can be given in Spanish/English/French depending on needs.


Este taller de 4 horas te presentará el proceso de impresión de risografía y todas las posibilidades que ofrece. ¡Aprenderás cómo trabajar con la máquina, cómo preparar archivos digitales, cómo pensar en la superposición de colores, qué papel usar y todo lo relacionado con el riso mientras te divierte!

También podrás imprimir tu propio diseño (10 A4 o 20 A5) en hasta tres colores.

El taller se puede impartir en español / inglés / francés
según las necesidades.







ONE-TO-ONE
65€

FITS AROUND YOUR SCHEDULE!

Private workshop

To participate, write to hola@sonrisostudio.es




If you want to delve a bit deeper into the technique, try multiple design and be really experimental with risography, knowing with the feeling you could do it yourself, this is probably the best option for you.

The workshop will be completely tailored to you and the kind of work that you create, what you need to learn if you want to keep printing with riso, and you'll have a teacher completely dedicated to you!


Si deseas profundizar un poco más en la técnica, probar más diseños y sra realmente experimental con la risografía, esta es probablemente la mejor opción para ti.

El taller se adaptará completamente a tí y al tipo de trabajo que crees, lo que necesitas aprender si quieres seguir imprimiendo con riso, ¡y tendrás un profe completamente dedicado a ti!
KIDS/NIÑOS
(5-9yo/años)
TBC
To participate, write to hola@sonrisostudio.es
Risography is all about playing with colours and shapes and transparencies and we want to see how kids's incredible capacity for creativity will work with the riso.
Playing a set of games, trying different methods and techniques from collage to painting, and then print the artwork with the risograph, we want to have a good time and encourage kids to explore their creative ideas.
This first workshop is free and an opportunity for us to try the different games. We will accomodate 4 kids, and will have two adults supervising.
La risografía se trata mucho de jugar con colores, formas y transparencias y queremos ver cómo la capacidad creativa increíble de los niños funcionará con el riso.

Jugando un conjunto de juegos creativos para aprender la mescla de colores, probando diferentes métodos y técnicas desde el collage hasta la pintura, y luego imprimiendo la obra de arte con el risógrafo, queremos pasar un buen rato y alentar a los niños a explorar sus ideas creativas.
Este primer taller es gratis, y es una opportunidad para nosotros de probar los diferentes juegos. Los haremos con un aforo de 4 niños y 2 adultos supervisando.