Risography
Books, card games, zines, posters, maps and all that jazz! We've printed over 150 projects for creative folks all around the globe. We own a Riso RZ200 and five colour drums: Blue,
Yellow
,
Fluo Pink
,
Black
and
Huntergreen
.
Our bespoke risography printing service adjusts to the needs of your projects to bring the best results. But be ready for some surprises and beautiful mistakes.
illustrations by
@louis_otis
Risography is a printing technique that could be described as digital screenprinting.
It operates on a
duplicator
, a very special machine from Japan, that uses thermo-sensitive stencils called
masters
. The masters roll themselves around a
colour drum,
onto which the paper passes through,
printing only one layer of colour at a time.
The superimposition of colour layers and its grainy/halftone look create a infinite array of new vibrant shades and creative effects. However digital, risography printing remains very analogical and the little mistakes and registration errors make each print unique.
Find more about risography by checking our Riso printing guide or participating to one of our workshops.
Wanna print in risography? Each risograph and studio has a unique way of working, papers stocks and colours, so here are some details about our risography printing service:


We print with a Riso RZ200.
We can print in Blue, Fluorescent Pink, Yellow, Yellow and Huntergreen.
Our Faux CMYK allows us to create an infinite array of shades including greens, anis, purples, oranges, fluorescent red, browns...

The maximum printable size is: 290 x 206 mm.
We can print up to A4.

*Should your design be full bleed, the final size will either include white margins or be smaller (as margins will have been cut).

We have a stock of Fedrigoni papers Arena Rough Natural White in 100g, 120g, 200g and 300g.

Check with us if you want to print on another type of paper.




20 A4s copies
10 zines/books
We currently cannot cut or bind your project at the studio but we know great people who can, so don't hesitate to ask for advice.
We do not have set prices.
Get in touch with as many details as possible about your project, and we will calculate the quote effectively. *We offer a 10% discount for students and social initiatives.
Don't worry about preparing your file or separating the colours. Send us your design in 300dpi pdf, psd, indd. or ai., as close as what you'd like it to look like printed. We'll take it from there!! :)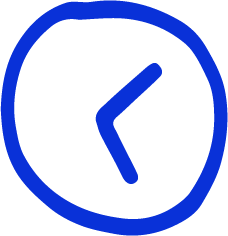 Depending on project: count between 5 days to 1 month.
*Although the machine prints rather quickly, we need to wait 24h between each colour layers to dry and to avoid marks.


Because of the way, risography works, offering trial prints is too time consuming and so we're having to ask you to, well...trust us!
Warnings to all the perfectionnists out there ! :)
Risography is not a precise science and remains a very artisanal printing technique. Some mistakes, marks and little errors are part of the process. That's actually what's great about riso because each print is unique.
Check our
risography printing guide
for common imperfections and mistakes.
We treat each project individually and in a personalised manner to ensure best results. Many of our recurring clients have become friends of the studio!
Send us an email at
hola@sonrisostudio.es
, including your phone number, with as many details about your project as possible: sneakpeak of the design, quantities, size, papers, deadlines, colours you want to print in (or whether you need advise on this). We'll answer in the shortest delay possible.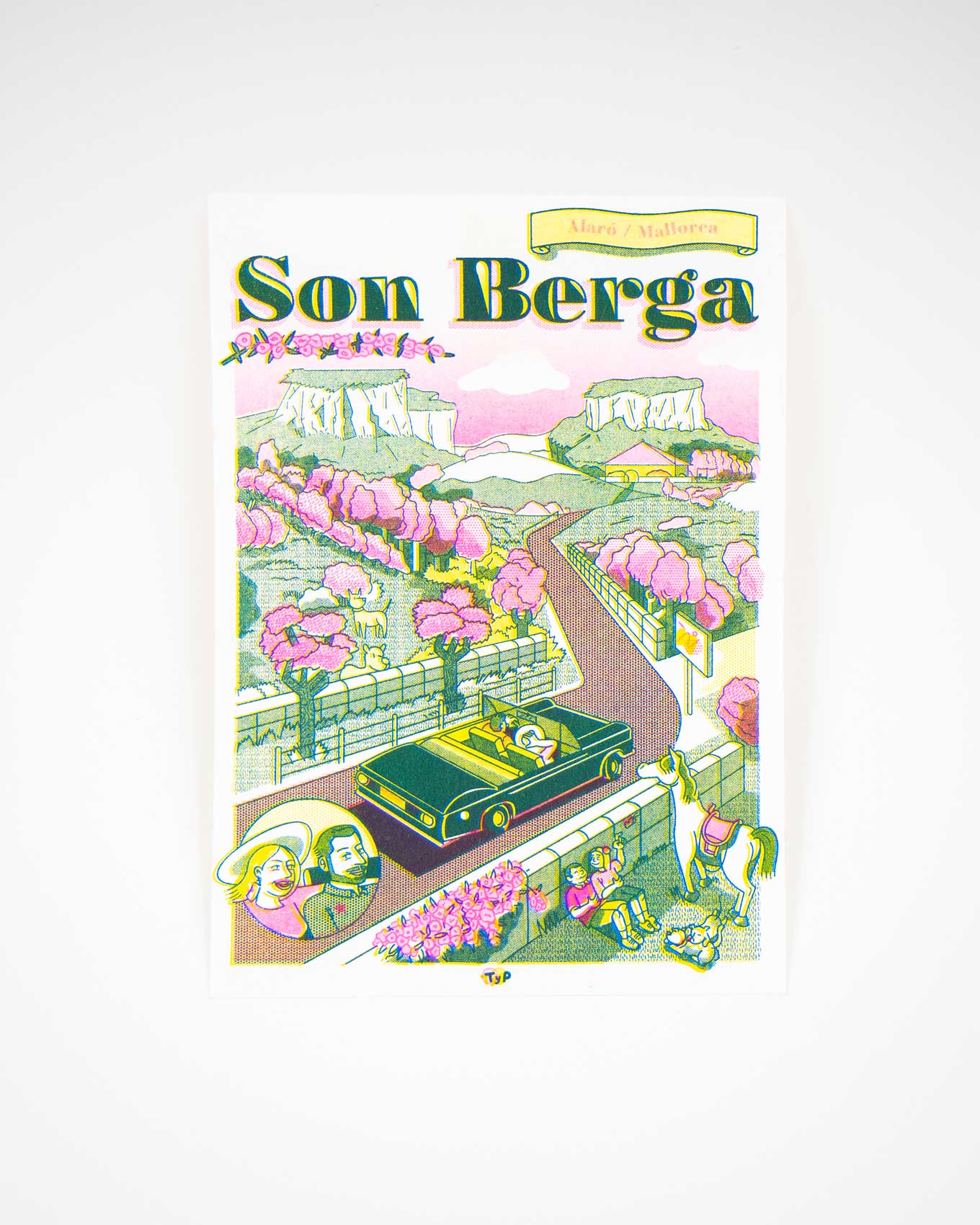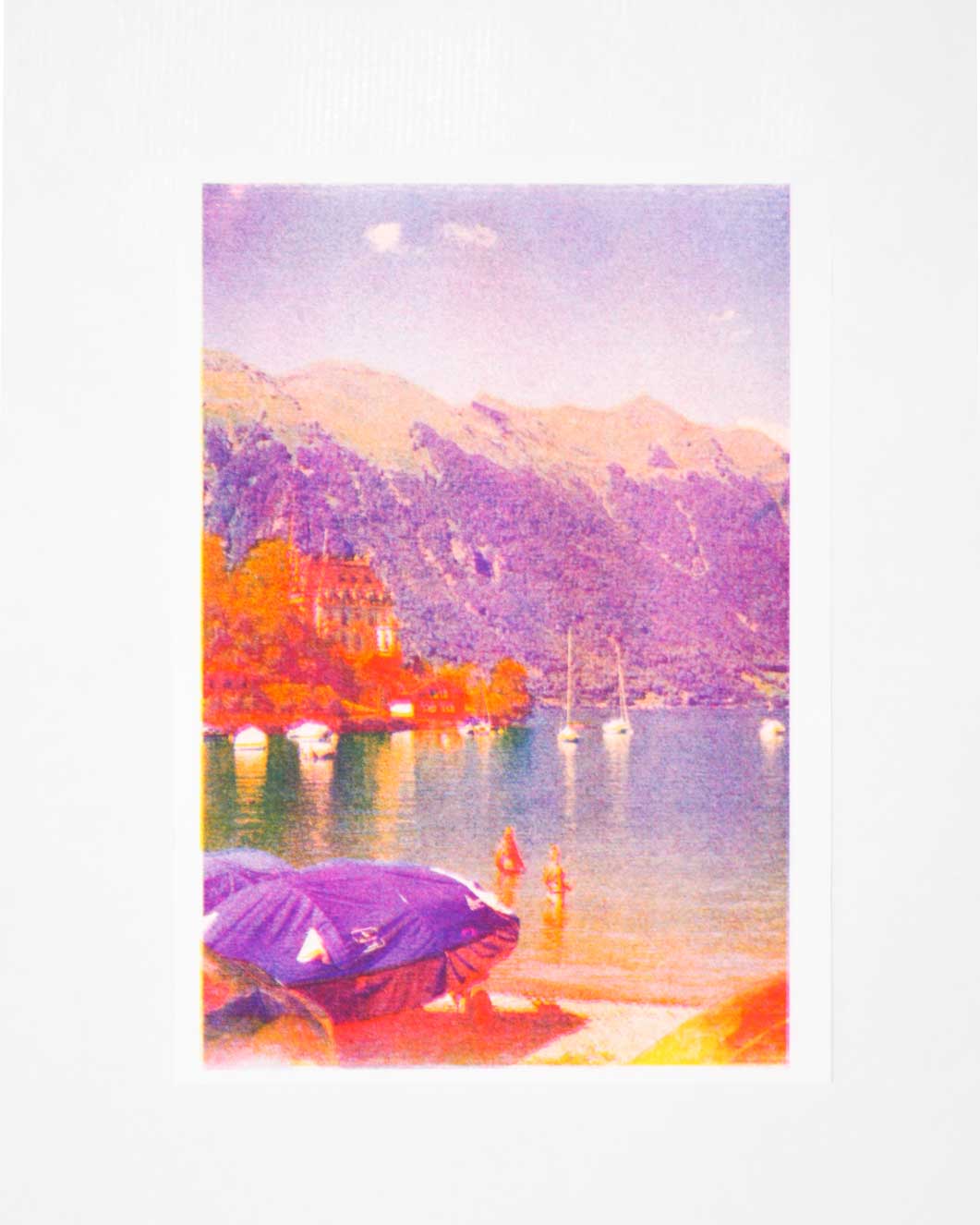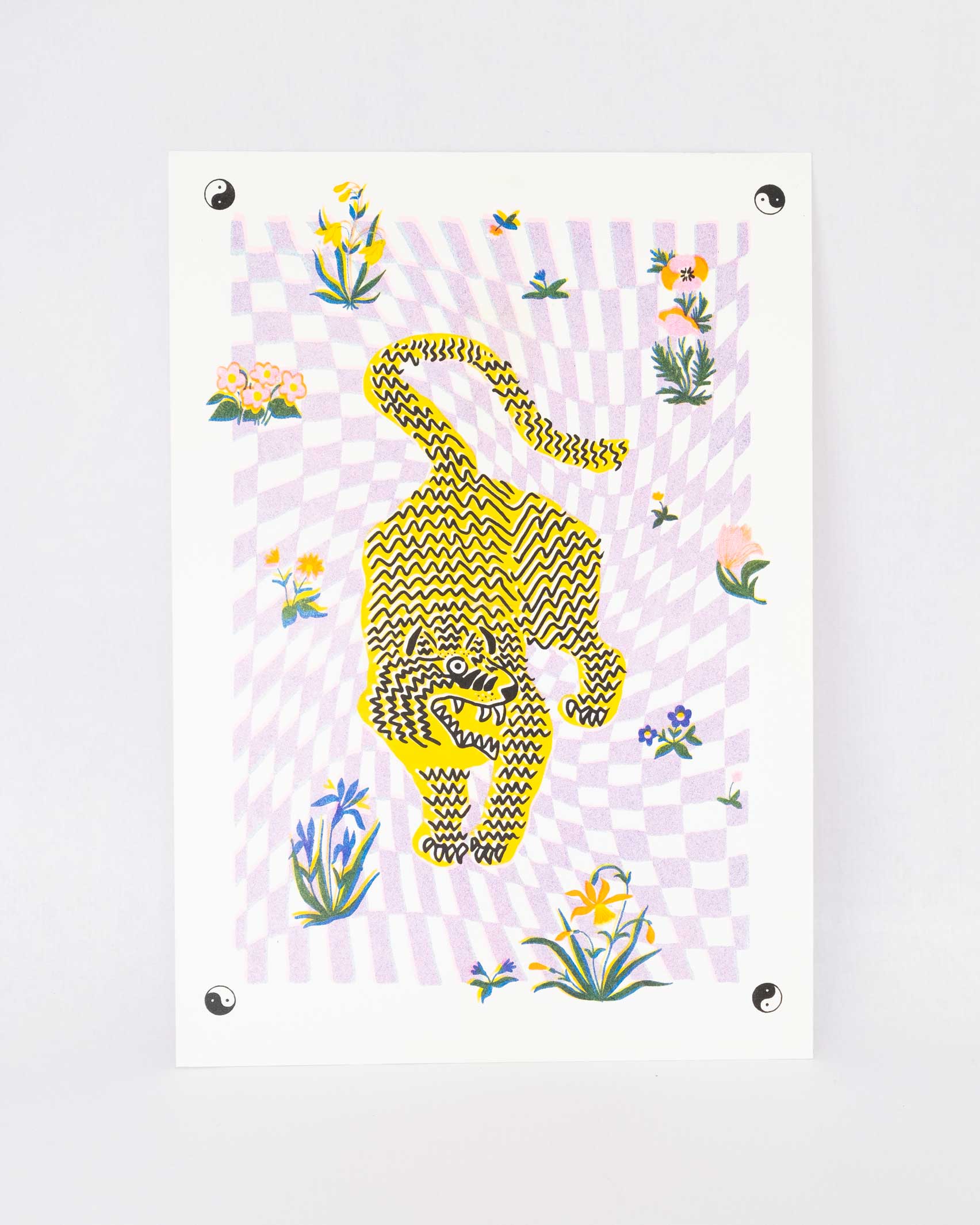 Avenida del Manzanares
104-6, 28019, Madrid
hola@sonrisostudio.es +34617252584