LOTO DES FLEURS
LOTERÍA DE LAS FLORES
FLOWER BINGO

by Mathilde Julan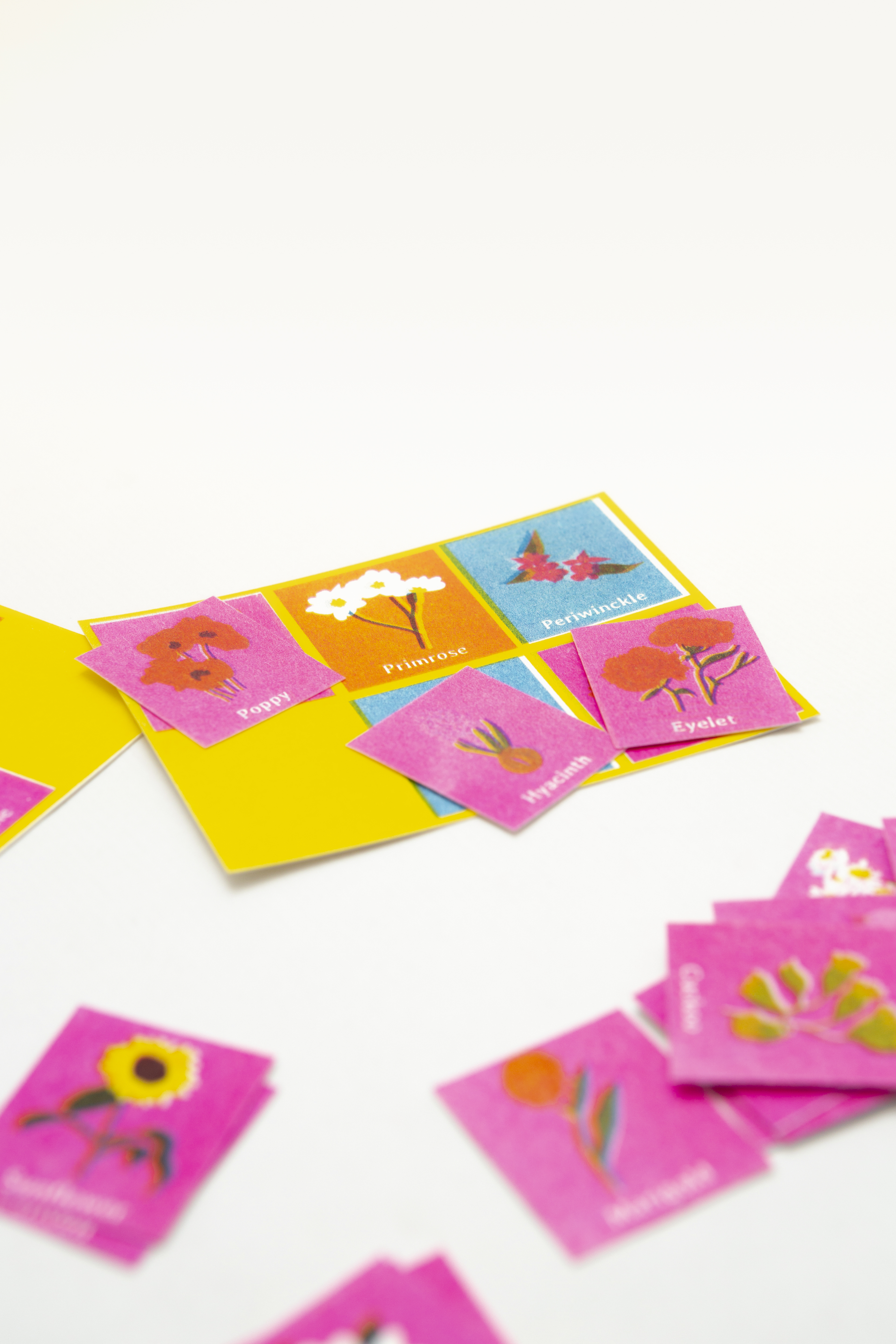 12 €
ABOUT
Mathilde Julan's Flower Bingo offers a formal and verbal discovery of the flowers around us. Intended to children and adults, the game is available in three languages, offering an alternative to the french loto, the english bingo and the spanish lotería.
Limited Edition.
Printed in three colours risography on paper Fedrigoni Arena Rough.
Fabric bags screenprinted by hand.
---
A PROPOS
Le Loto des fleurs de Mathilde Julan propose une découverte formelle et verbale des fleurs qui nous entourent. Destiné aux enfants comme aux adultes, le jeu est disponible en trois langues et propose une variante florale du loto français, du bingo anglais et de la lotería espagnole.
Edition Limitée.
Imprimé en risographie en trois couleurs.
Sacs en tissus sérigrafié à la main.
SOLD OUT
---
SOBRE
La Lotería de las flores de Mathilde Julan ofrece un descubrimiento formal y verbal de las flores que nos rodean. Destinado a niños y adultos, el juego está disponible en tres idiomas, ofreciendo una alternativa al loto francés, el bingo inglés y la lotería española.
Edición limitada.
Impreso en tres colores risografía sobre papel Fedrigoni Arena Rough.
Bolsas de tela serigrafiadas a mano.
See more of Mathilde Julan's work.